WeDeriviere Healthcare Staffing where your staffing needs are made easy. For all Healthcare staffing Needs? We're there for you.
Using Quality Staff Professionals To Care For Your Patients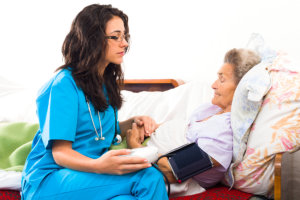 Deriviere Health Care Staffing provides highly trained professionals who will take care of your patients. Our staff members speak multiple languages, including English, Spanish, French, Portuguese, and Haitian/Cape Verdean Creole. We cover the eastern part of Massachusetts and surrounding areas, and are available 24 hours a day, 7 days a week.
The following services are offered:
Nursing Staffing Services – We provide RNs LPNs, and HHA/CNA as well as other nursing professionals for contract and per diem assignments. Whether your need is for short-term, long term or per diem staffing, Deriviere Health Care Staffing can cover your assignments. We work with qualified, trustworthy nursing professionals to staff home care, hospice, hospitals and other facilities in Boston as well as other surrounding areas. Our employees are ready to start immediately to cover your staffing needs and to provide the best quality of service to each and every patient they encounter. These services are instrumental to the distinct needs of each client and the communities we serve and are delivered by qualified health care workers.
For more than 15 years of home care and staffing experience we understand the staffing needs that become a challenge in the health care profession. We're just one phone call away. Please feel free to contact us at 978-710- 4803 to discuss our contract or referral services or email us at contact@derivierehealthcarestaffing.com for more information on our services.
For more information about our medical services, contact us now. One of our trusted caregivers will explain and assist you with your concerns.