We administer the right medication and treatment properly and seriously. That means you can entrust your health needs to us.
Using Quality Medical Services to Care for Patients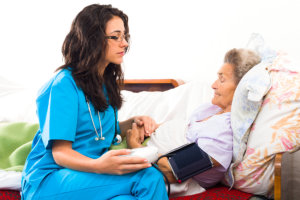 Deriviere Medical Corporation provides highly trained professionals who will take care of you. Our staff members speak multiple languages, including English, Spanish, French, Portuguese, and Haitian/Cape Verdean Creole. We cover the eastern part of Massachusetts and surrounding areas, and are available 24 hours a day, 7 days a week.
Medical Services:
Registered Nurses (RNs) – Provide skilled medical care including assessment, IV medication administration, monitoring vital signs, dressing wounds, and teaching family/caregivers how to provide quality care of a skilled patient at home
Home Care Aides – Assist patients with activities of daily living and fundamental tasks.
Therapists – Physical Therapy, Occupational Therapy, Speech Therapy – working with patients to maintain or restore their cognitive, speech and motor skills.
Licensed Social Worker – Functions as a patient advocate, develops a comprehensive plan of treatment for an assigned panel of patients based on patient needs, a standard of care, clinical knowledge, expected patient outcomes, and counseling.
Point of Care Testing – Clinical laboratory testing performed at the bedside of the patient's home.
For more information about our medical services, contact us at 617-623-1732. One of our trusted caregivers will explain and assist you with your concerns.