You can do so many things for your loved ones. Be the person suited to care for them!
Becoming a Caregiver Made Easy
Check Out Our Adult Foster Care Program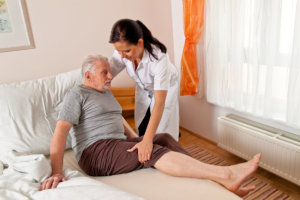 Who is better suited to take care of your family member? You understand them, know their likes and dislikes, and your family bond allows you to offer a better quality of life. That's why Deriviere Adult Family Care, located in Somerville, MA, will train you how to become the best caregiver for your family members.
Become a Paid Caregiver For Your Loved One
We can train you and support you while you are becoming a caregiver for your mom, dad, and any other family members who live with you. You won't have to spend money on a caregiver, and you are qualified to receive up to $1,500 every month to care for your loved ones at home. Forget about commuting — you can work right from your house and receive a non-taxable income!
If your family member is living alone, we can match him or her with the right caregiver, who will provide customized care. Please pick up the phone and call us for an in-home assessment to check eligibility and qualifications.
Our adult family care team of RNs, care managers, and caregivers will meet the needs of you and your family. Our 24-hour on-call support enables us to respond quickly and help with whatever issue may arise. Please contact us if your loved one needs help with activities of daily living, such as bathing, dressing, toileting, grooming, feeding, ambulating and transferring in and out of beds and chairs. All in an effort to improve your loved one's quality of life.
You must have MassHealth Standard in order to be qualified for the program. For inquiries about our non-medical services, please call us at 617-623-1732.